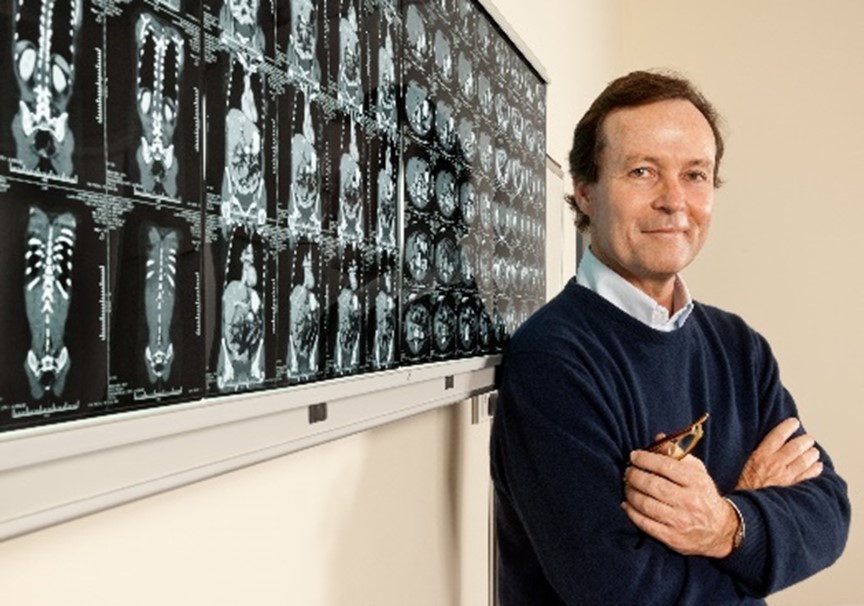 Professor Michael J Solomon – MB BCH (Hons), BAO, MSc, DMedSc, DMed – Head
Professor Michael Solomon is the Director and Head of the Surgical Outcomes Research Centre (SOuRCe). He is an internationally renowned colorectal surgeon and Academic Head of the Department of Colorectal Surgery at the Royal Prince Alfred Hospital in Sydney. He is a Professor of Surgical Research at The University of Sydney and is a past President of the Colorectal Surgical Society of Australia & New Zealand (CSSANZ) and Chairman of the RACS/CSSANZ Training Board in Colorectal Surgery. He is the Inaugural Chair of the RPA Institute of Academic Surgery (IAS) and the Head and founder of the Surgical Outcomes Research Centre (SOuRCe).
Professor Solomon has extensive experience in clinical surgical research and has published over 390 papers, 22 book chapters and one book. Professor Solomon has supervised 55 higher degree students and been awarded for his own career research the highest research doctorate degree from the National University of Ireland (DMed: Minimally Invasive Colorectal Surgery) and from The University of Sydney (DMedSc: Pelvic Exenteration). He has a Masters in Clinical Epidemiology (MSc) from the University of Toronto and has focused his career on evidence based surgery and clinical trials, now concentrating on mentoring young academic surgeons.
For clinical research, Prof Solomon has been awarded the Ruthven Blackburn Medal for Outstanding Clinical Researcher by The University of Sydney through the Sydney Medical School, the RPA Foundation Research Medal and Prize for Excellence and Outstanding Achievements in Medical Research, the John Goligher Medal from the Royal Society of Medicine, the Abraham Colles Medal from the Royal College of Surgeons of Ireland and the Henry Windsor Medal from Royal Australasian College of Surgeons, as well as delivering 18 named international orations.
Clinical trials                         Leadership  Patient choice                        Minimally invasive surgery                                Pelvic Exenteration                           
Complex surgery                  Surgical services                                          Complex surgery                                                 Surgical services
Training                                   Surgical Outcomes                                      Quality of life   Education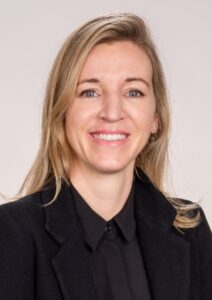 Dr Kate McBride – MHealthServiceManagement PhD – Director
Dr Kate McBride is the inaugural Director of the Institute of Academic Surgery at Royal Prince Alfred Hospital and the Acting Director of the Surgical Program and Academia for Sydney Local Health District. With over 17 years of experience, she is a skilled hospital administrator with a passion for surgical services and the implementation of initiatives that support the effective integration of clinical, academic and business activities to enhance service delivery and patient outcomes.
Dr McBride has a PhD (Medicine) from The University of Sydney and a Masters in Health Service Management, and has worked in a range of senior management positions within Sydney Local Health District, along with being a Youth Ambassador for Development with AusAID for two years based in Nairobi, Kenya. Kate recently joined the Heart Research Institute as a Board Director in 2022.
Dr McBride's research interests focus on the surgical outcomes of people with comorbid serious mental illness and the implementation of complex surgical programs within the public sector. Kate also has an interest and experience with using large datasets of routinely collected coded data for research purposes.
Surgical services                            Patient outcomes                                Surgical outcomes                         Serious mental illness                         Implementation
Management                                   Leadership                                            Research                                           Education                                              Training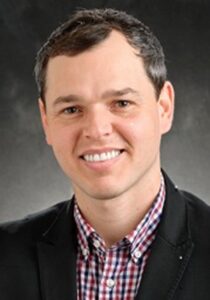 Associate Professor Daniel Steffens – BPhty (Hons), PhD – Director
Associate Professor Daniel Steffens is the Director of the Surgical Outcomes Research Centre (SOuRCe). At SOuRCe, A/Prof Steffens manages and supervises a large research team working in over 150 research projects across several surgical specialties. Some of the current flagship surgical programs include the Advanced Gastrointestinal Surgical Program (Pelvic Exenteration, Cytoreductive Surgery and Hyperthermic Intraperitoneal Chemotherapy, Retroperitoneal Sarcoma and Upper Gastrointestinal), Surgical Robotics Program, Orthopaedic and the Vascular Surgical Research Programs.
Associate Professor Steffens is a Clinical Associate Professor at The University of Sydney, where he contributes to teaching postgraduate students in research methods. A/Prof Steffens is currently supervising several higher degree students and is actively involved in The University of Sydney MD Program.
Associate Professor Steffens' research skills and interest includes conducting clinical trials, systematic reviews, measuring risk factors and exploring prognosis and prevention strategies for health-related conditions. Associate Professor Steffens is currently interested in preoperative decision-making tools and patient optimisation before surgery. He is the lead investigator of the PRIORITY Trial, an NHMRC funded trial investigating the effectiveness and cost-effectiveness of a preoperative exercise and education program on the reduction of postoperative complication in patients undergoing advanced gastrointestinal cancer surgery.
 Preoperative optimisation                              Systematic review                               Surgical outcomes                              Patient-reported outcomes
Clinical trials                                                      Prognosis                                               Decision-making                                 Education
Management                                                      Exercise                                                  Quality of life