Associate Professor Cherry Koh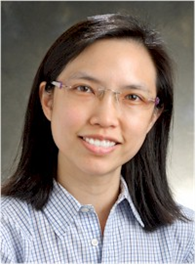 A/Prof Cherry Koh is an academic colorectal surgeon with an interest in surgical outcomes and advanced colorectal cancers. She is the Associate Professor of Surgical Outcomes at The University of Sydney and is a director at the Surgical Outcomes Research Centre (SOuRCe) at Royal Prince Alfred Hospital. A/Prof Koh oversees the numerous research projects emanating from SOuRCe especially those that are from the Pelvic Exenteration Program and the database for peritoneal surface malignancy (PREMIER), in addition to managing her own research projects that focus on improving patient outcomes. A/Prof Koh has particular interests in surgical outcomes and in advanced gastrointestinal malignancies. She is an investigator on a number of important randomised trials in this field. Two of these have received substantial funding including the PRIORITY Trial which has been successfully awarded NHMRC funding and the HyNOva Trial which has received MRFF funding.
The PRIORITY Trial is a randomised trial looking at the value of pre-op optimisation in reducing postoperative surgical morbidity in patients undergoing surgery for an advanced gastrointestinal malignancy while the HyNOva Trial is a trial comparing hyperthermic versus normothermic intra-peritoneal chemotherapy in patients with stage III epithelial ovarian cancer undergoing cytoreductive surgery. The ReLaPSeD Trial is the third trial which is currently underway looking at the value of laparoscopy in early diagnosis of peritoneal recurrence after curative treatment of high-risk colorectal cancer.
 Professor Glenn Salkeld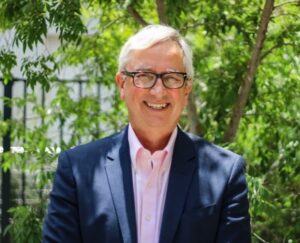 Prof Glenn Salkeld is a health economist and senior Professor in Public Health at the University of Wollongong and was a co-founder of SOuRCe in 2002. Prof Salkeld has dedicated his academic life to health economics and patient decision-making, citizen preferences and translational health. Prof Salkeld has received >$30M in competitive research funding and has published over 150 research articles, having a 'H' factor of 46 (Google Scholar). Prof Salkeld highest cited first author article, on hip fractures related quality of life, was published in the BMJ (Impact factor= 40) and has been cited 751 times. Prof Salkeld highest cited co-authored paper, "Prospective study of the impact of fear of falling on activities of daily living, SF-36 scores, and nursing home admission", was published in The Journals of Gerontology Series A: Biological Sciences and Medical Sciences (Impact factor= 6) and has been cited 1205 times. Four other BMJ papers co-authored have been cited 265, 172, 120 and 101 times respectively. A paper on the decision heuristic of 'status quo bias' has been cited 191 times, a high rate for a specialist journal like Health Economics.
Professor Jane Young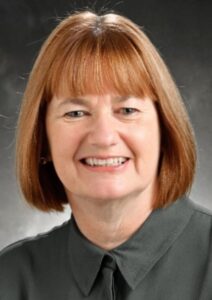 Professor Jane Young is a cancer epidemiologist and health services researcher with a career focus on improving care processes and outcomes for people with cancer. Professor Jane Young was appointment Executive Director of SOuRCe mid-2002. She is a Professor of Cancer Epidemiology at The University of Sydney where she serves as Director of Academic Career Development and Clinical Engagement and Director of the Population Health Theme of the Sydney Medical Program within the School of Public Health.
Jane has a 20 year track record in cancer health services research, and has developed enduring collaborations with clinical and academic colleagues locally, nationally and internationally over this time. She has conducted research across the cancer care continuum including prevention, cancer screening, curative and palliative management and survivorship care. She has conducted studies investigating the timeliness and nature of cancer care pathways for the diagnosis, primary treatment, surveillance and survivorship care for people with a range of cancers, including colorectal, head and neck, prostate and lung cancer.  These studies have investigated clinical variations in care and outcome, both against optimal care benchmarks and between different countries, regions and institutions. Jane has extensive experience in the use of questionnaires and surveys involving patients, carers, health professionals and the community to gather health data, and has developed and validated novel questionnaire instruments including the Cancer Care Coordination Questionnaire for Patients (CCCQ-P) and questionnaires to measure individual and community equipoise among surgeons and other health professionals. Jane has a longstanding research interest in improving patient-reported experience (PREMs) and outcome measures (PROMs), particularly for lung and colorectal cancer and following cancer surgery. Her work has led to the establishment of longitudinal assessment of PROMs as standard outcome assessment following gastrointestinal cancer surgery and robotic surgery within Sydney Local Health District. Most recently, she has received Cancer Institute NSW funding to investigate unwarranted variations in lung cancer and rectal cancer care.
Jane has published 4 book chapters and >230 peer-reviewed research articles. She has a career total of >$20M in competitive research grant funding as a Chief Investigator. Jane has supervised 15 PhD students (14 completed, 1 continuing), 23 Master students (the majority of these students are surgeons or other clinicians) and 12 MBBS/Honours theses. She was awarded 'Supervisor of the Year' in 2021 by the Sydney University Postgraduate Representative Association (SUPRA).
Professor Phyllis Butow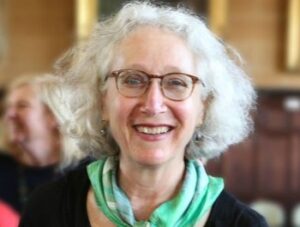 Professor Phyllis Butow (BA(Hons), MPH, MClinPsych, PhD) is an Emeritus Professor in the School of Psychology at The University of Sydney. She founded the Australian Psycho-Oncology Co-operative Research Group (PoCoG) and the Centre for Medical Psychology and Evidence-based Decision-making (CeMPED), and was Co-Director of SOuRCe for many years. Prof Butow has worked for over 30 years in health professional-patient communication and psycho-oncology. She has won many awards, including the International Psycho-Oncology Society Bernard Fox award for outstanding contribution to psycho-oncology research in 2009 and the Clinical Oncological Society of Australia Tom Reeve award for outstanding contribution to cancer care in 2011, was named NSW Cancer Researcher of the year in 2012 and received an Order of Australia (AM) in 2014.
Prof Butow has conducted a large body of research on doctor-patient communication, patient involvement in cancer consultations and decision-making, patient and family support, management of fear of cancer recurrence, psychosocial issues in cancer genetics, and disparities in outcomes and needs of immigrants with cancer. Recently she has had a major interest in implementing evidence into practice, leading a program of work in implementing a clinical pathway for identifying and managing anxiety and depression in cancer patients (ADAPT).
Associate Professor Sharon Carey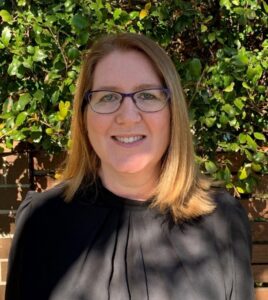 Associate Professor Sharon Carey is currently the Manager of Nutrition and Dietetics at the Royal Prince Alfred Hospital in Sydney, Australia, involving the day-to-day and strategic management of dieticians and dietician assistants. She also works as the Director of Allied Health Research & Education for the Institute of Academic Surgery at the Royal Prince Alfred Hospital.
Sharon has clinical expertise in the area of nutrition and gastroenterology, including advanced GI surgery and intestinal failure. She completed her PhD in 2014 at the Surgical Outcomes Research Centre (SOuRCe), and now holds an Associate Professor position at The University of Sydney, including the supervision of PhD students. Sharon is currently involved in a number of strategic committees including as the current President of the Australasian Society for Parenteral and Enteral Nutrition (AuSPEN); Co-Chair of the NSW Agency for Clinical Innovation Home Enteral Nutrition Network and a selection committee member for the NSW Churchill Fellowship program.
Sharon's research skills range from reviews, to quantitative and qualitative methodologies, and has published over 60 articles. Her areas of expertise include multidisciplinary research with a strong translational research background. Sharon currently holds an MRFF Translating Research Into Practice Fellowship, and has completed a Specialist Certificate in Implementation Science at University of Melbourne. Sharon also has a strong focus on patient-centred research, including patient-reported outcomes, and consumer involvement. She has completed a Graduate Certificate in Consumer Engagement.
Associate Professor Charbel Sandroussi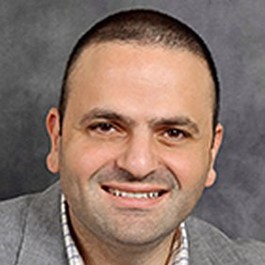 Associate Professor Charbel Sandroussi is a Clinical Associate Professor in Surgery at The University of Sydney and a consultant surgeon at Royal Prince Alfred, Strathfield Private and the Mater Hospitals. He has an interest in complex upper gastrointestinal, hepatobiliary and pancreatic cancer surgery, including minimally invasive techniques in the management of these disorders. He also undertakes surgery for obesity, hernias, and gallstones. He is also an Adjunct Associate Professor at the University of New England, School of Rural Medicine.
A/Prof Sandroussi is the Director of Clinical Research at the RPA Institute of Academic Surgery (IAS) at the Royal Prince Alfred Hospital. His specific research interests include transplantation for hepatocellular carcinoma, technical outcomes in adult to adult live donor liver transplantation, portal haemodynamics following transplant and liver resection, and multivisceral and major vascular resection in oncology. A/Prof Sandroussi has a direct role in collaboration with the NSW Health Ministry in methods for improving access to high quality medical care for patients and also for improving training of surgical trainees in NSW.
A/Prof Sandroussi has an extensive track record of successful collaborations with both local, rural and overseas research groups and a genuine enjoyment for teaching and working with others. A/Prof Sandroussi is the Head of the Department of Hepatobiliary and Upper Gastrointestinal Surgery at Royal Prince Alfred Hospital, and the Medical Director of total parenteral nutrition (TPN) at Royal Prince Alfred Hospital.
Dr David Yeo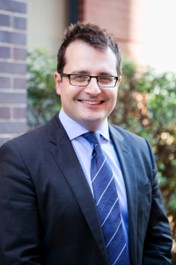 Dr David Yeo is an upper gastrointestinal surgeon based in Sydney, NSW. As well as upper gastrointestinal surgery Dr Yeo specialises in hepatobiliary surgery, transplant and bariatric surgery. He has a broad special interest and expertise in benign and malignant conditions including liver tumours, stomach, biliary/gallbladder and pancreatic tumours. He also offers a full range of surgical treatments including laparoscopic (keyhole) surgery for gallstones, hernias, and bariatric/obesity surgery as well as endoscopy and endoscopic retrograde cholangiopancreatography (ERCP).
Dr David Yeo completed a Bachelor of Medical Science degree at The University of Sydney and went on to study Medicine graduating in 2002 with Honours. He undertook surgical training at both the RPA and St George Hospitals obtaining his General Surgical Fellowship in 2009. David then spent the next two years of his post-fellowship training completing the Australian and New Zealand Hepato-Pancreato-Biliary Association Fellowship program based at RPA Hospital in Sydney and the Austin Hospital in Melbourne. In his fourth and final post-fellowship year he travelled to the United Kingdom to work at St James's University Hospital where he gained expertise in aggressive oncological liver resection and liver transplantation.
Academically, David completed a Master of Surgery in 2008 focusing on the impact of PET/CT imaging on the treatment of colorectal cancer liver metastases. He is the Education Lead in Upper Gastrointestinal Surgery within the Institute of Academic Surgery at RPA Hospital.
David has broad clinical interests. Oncologically, he specialises in both primary and secondary liver tumours, stomach, pancreatic and biliary/gallbladder tumours. He performs an extensive range of non-cancer related operations for conditions such as gallstone disease, hernias and obesity. In addition, he is involved with medical device development aiming to improve the safety and effectiveness of current technologies. He was awarded a grant from the NSW government following completion of the ATP Innovation Medical Device Commercialisation Training Program.
 Professor Ian Harris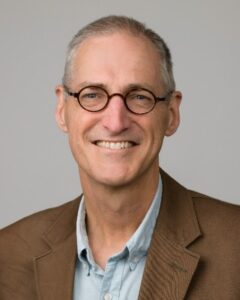 Professor Ian Harris is Professor of Orthopaedics with a clinical interest in trauma and a research interest covering a wide area of clinical research. He has higher degrees (Masters) in Clinical Epidemiology and Health Data Science and a PhD in surgical outcomes which was undertaken at the Surgical Outcomes Research Centre (SOuRCe). He has published over 20 randomised trials and led large-scale multicentre trials including registry-nested trials. He has also founded and directed several surgical outcome registries. His affiliations are with UNSW and The University of Sydney, Ingham Institute for Applied Medical Research, Whitlam Orthopaedic Research Centre, Institute for Musculoskeletal Health, SPHERE, Sydney Health Partners and SOuRCe.
Prof Harris has achieved grant funding totalling over $38M, published over 300 peer-review papers and has supervised 10 PhD students to completion.
His research focusses on the effectiveness of musculoskeletal surgery and his methodological expertise lies in clinical trials, causal inference using observational data, patient-reported outcomes, surgical outcomes and registry science and statistics.